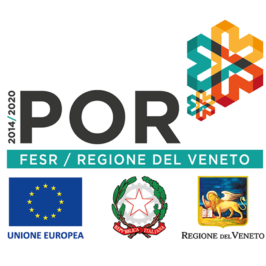 On 6 November 2017 Luce in Veneto, as leader, presented an application for a contribution under the POR FESR 2014-2020 Axis 1. Action 1.1.4 for a research project called "INTEGRATED IoT HOME AUTOMATION SYSTEM WITH HIGH IT SECURITY FOR SMART BUILDING "(IoT).
Following admission to the ranking, on 27 March 2018 Luce in Veneto signed the Research Agreement for the implementation of the planned activities.
The project is aimed at boosting the integration of home automation and Internet of Things (IoT) technologies into products intended for the smart building world – in particular lighting and access control systems -.
The project involves:
– 14 companies belonging to the – 14 aziende aderenti alla Rete Innovativa Regionale Venetian Smart Lighting; Coem Srl; Elesi Luce Srl; Engi Srl; Flovex Snc; IDL Export Srl; Lam Srl; Lamp Snc; Living Light Srl; Metal Lux Snc; Multiforme Sas; Nectogroup Srl; Siru Srl; Stylnove Ceramiche Srl and Vetrart Snc
– 7 companies belonging to the Rete Innovativa Regionale ICT for Sustainable Living; 3D Everywhere Srl; BFT Spa; Consorzio In Concerto; Consorzio L'Incontro; Edalab Srl; Forma Srl and Orion Srl
– 3 Research Bodies: University of Padua, Human Inspired Technologies (HIT); the University of Venice, Department of Environmental Sciences, Informatics and Statistics (DAIS) and the University of Verona, Department of Computer Science (DI).
The project has a duration of 36 months with a contribution of € 2,359,413.83 against a total budget of € 4,451,854.60.
ASSE       LIVELLO
1                1.1.4
More info at: https://www.luceinveneto.com/dgr-1139-progetto-di-ricerca-iot/